A hunting way of life
Hunting is more than just a hobby, it's a way of life. And to enjoy it to the fullest, you need to be prepared for every season and every situation. Whether you're chasing deer, turkey, waterfowl or small game, you need the right gear to stay comfortable, safe and successful in the field.
At Captain Kenny's, we have everything you need for your hunting adventures. From ammo and camo to calls and repellents, we have the best selection of quality products at affordable prices. We also have optics, coolers, stands, blinds and more to help you get closer to your quarry.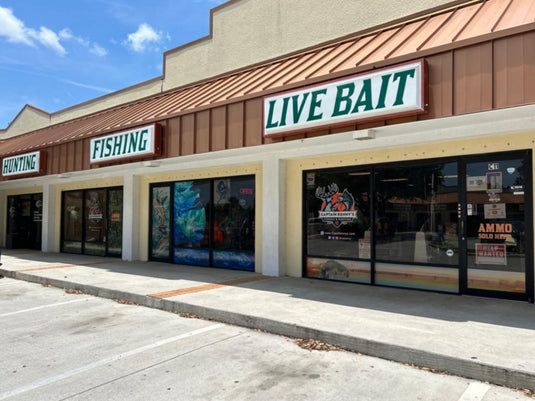 Come to our store today!
Don't take our word for it, come and see for yourself. Visit our store today and let our friendly and knowledgeable staff help you find the perfect gear for your hunting needs. We'll also give you tips and advice on how to make the most of your hunting season.
Don't miss this opportunity to stock up on your hunting essentials at Captain Kenny's. We're your one-stop shop for all things hunting. Come in today and discover why we're the best hunting store in town. We look forward to seeing you soon!
Get your hunt on!
No shipping fees, no waiting for delivery, no hassle. Plus, you can enjoy our exclusive offers and services when you choose store pickup.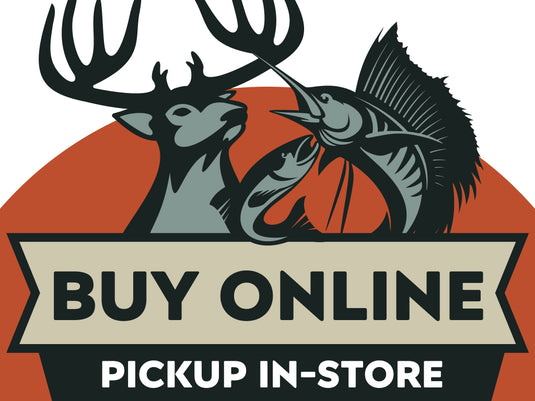 It's a Lifestyle
Hunt like a pro
How to Prepare for the Hunt
Before you head out to the field, you need to do some homework and planning. You need to check the hunting regulations of the area you want to hunt, purchase your hunting license and tags, sight in your gun or bow, and get permission from landowners if necessary. You also need to scout the terrain, study the behavior and patterns of your quarry, and choose a suitable spot for your stand or blind.
Hunting Gear Checklist
Hunting requires a lot of gear, from clothing and footwear to weapons and accessories. Hunting gear can vary depending on the type, season and location of hunting. Some of the essential items for hunting include: a firearm or a bow, ammunition or arrows, a hunting license and tags, a knife, a backpack, a first aid kit, a compass or a GPS, binoculars, a flashlight, a whistle, a fire starter, water and snacks. Hunting gear should be durable, comfortable, functional and camouflaged.
Hunting Tips and Techniques
Hunting is a skill that requires practice and patience. You need to know how to stalk, track, call and shoot your prey effectively. You also need to know how to use scent attractants and scent eliminators to lure or avoid animals. You need to be aware of the wind direction, the sun position, the noise level and the movement patterns of your quarry.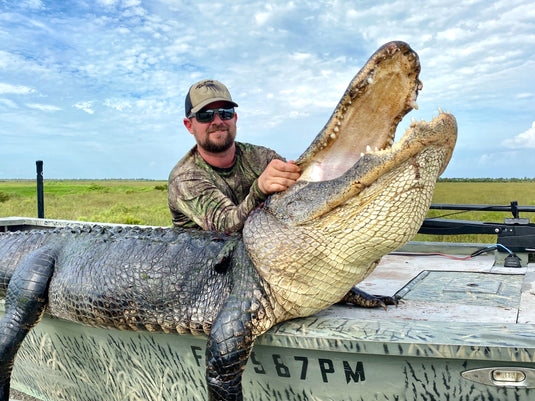 Pete Agardy
We are proud to announce our partnership with Pete Agardy, the founder and owner of FL Camo, the leading brand of hunting camouflage in Florida. Pete has chosen our store as his flagship retail location, where you can find his exclusive line of products designed for the local terrain and climate. Come and meet Pete in person and check out his amazing FL Camo gear at our grand opening event. You won't regret it!
FL Camo
FL Camo is a local company founded by Pete Agardy, a professional wildlife artist and passionate hunter who created his own original patterns and fabrics to suit the unique landscapes and climates of the region. Whether you hunt in palmetto, hammock or glades habitats, FL Camo has the perfect pattern and performance gear for you.
Contact us today for more information or visit our store to see our amazing selection of FL Camo gear and other hunting equipment and supplies.
Visit the store
More Adventure Awaits...