Protective and Fashionable
Made in the USA
Comfort
Captain Kenny's Fishing shirts are where comfort meets adventure!
Handcrafted in the USA using state-of-the-art stretch fabric.
Our shirts feel as smooth as butter against the skin, as you reel in your catch with unrestricted ease.
Function
Purpose-built to enhance every angler's journey, making long days on the water pure joy.
Bask in the glow of the sun without worry, as our apparel provides UV protection.
Ensuring you stay comfortable, protected, and fully immersed in the beauty of fishing.
Style
Wear clothing that can help you adapt to your environment and look good doing it.
That's why we collaborated with wildlife artist Pete Agardy, featuring his breathtaking artwork on our apparel.
Each art piece has been expertly sublimated into the fabric ensuring its beauty won't fade through time.
Signature Apparel
Maximum Comfort
Dress for the activity
When you're fishing or hunting, you need apparel that is comfortable, durable and functional. You also need apparel that can protect you from the sun, insects and other hazards.
By dressing appropriately for the right activity, you can have more fun and success in your fishing and hunting adventures. You can also feel more confident and comfortable in your own skin. So don't settle for less than the best apparel for fishing and hunting. Visit Captain Kenny's today and find the perfect clothes for your outdoor activities!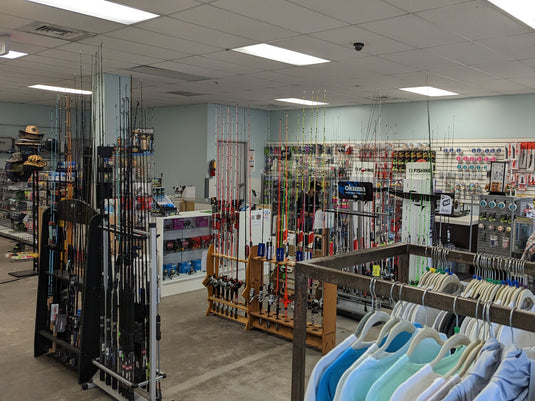 Come to our store today!
If you are looking for a place to buy your fishing or hunting apparel, look no further than Captain Kenny's. We are your one-stop shop for everything outdoor. We have a wide range of products from top brands at affordable prices. We also have friendly and knowledgeable staff who can help you find what you need and give you tips and advice on how to make the most of your trip.
Get in touch today to prepare for your next adventure!
Trending
Shop More Apparel
Visit the store
More Adventure Awaits...